Customising the SMS settings
Booth Junkie allows you to use the Twilio service customise the SMS messages sent to your guests.
To utilise this feature, you must have a valid Twilio account set up, and have to hand the Twilio SID and Twilio Auth Key.
Open the Admin Panel and navigate to the Social Upload tab, followed by the SMS tab, and enable the 2nd green slider.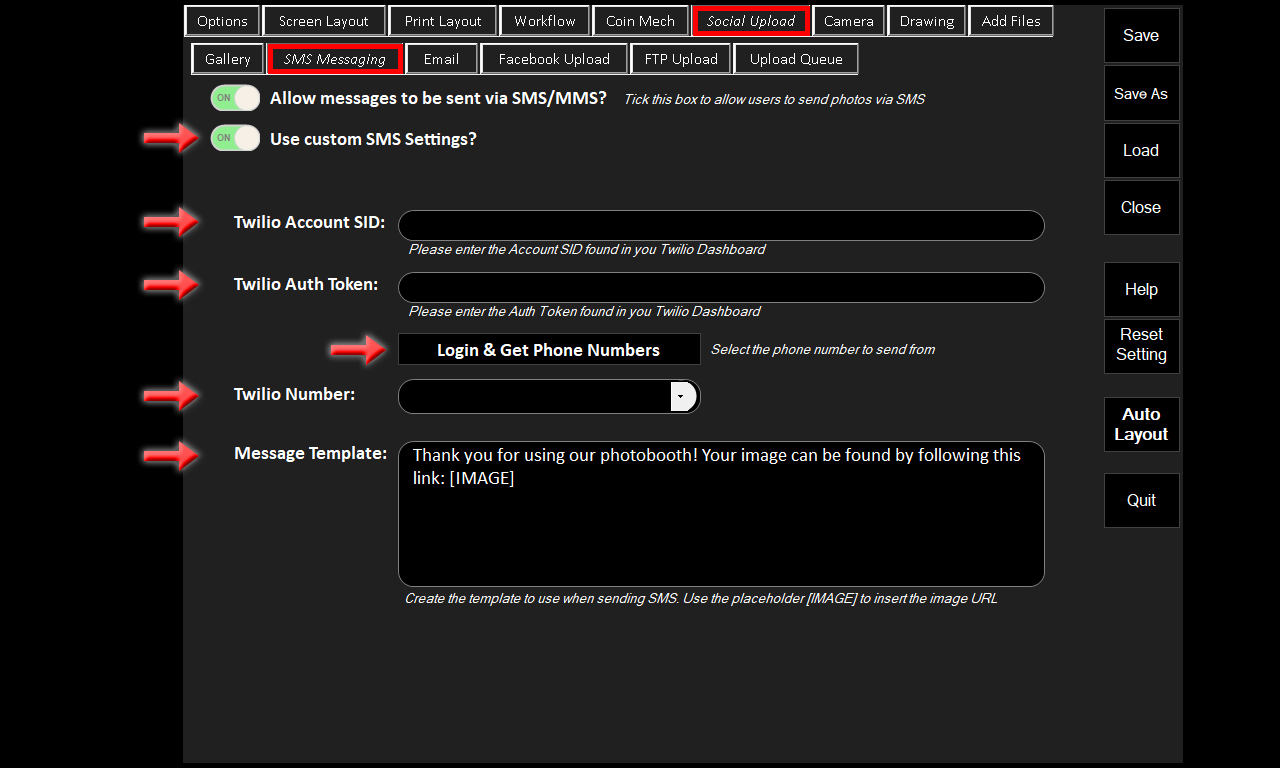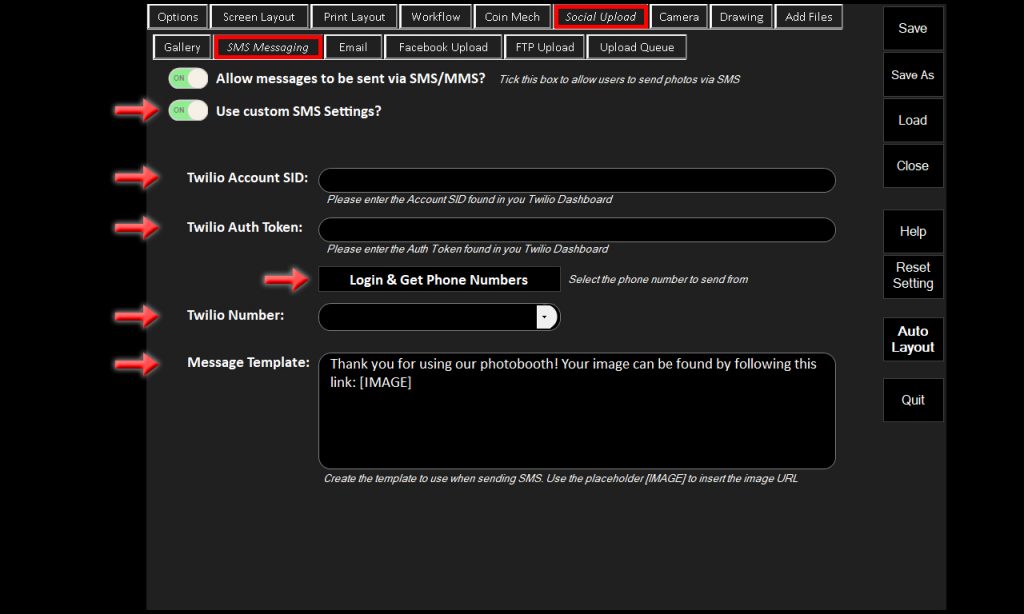 Once this is done, you will be able to fill in your Twilio Account SID and Twili Auth Token.
Click on 'Login & Get Phone Numbers'. This will connect to Twilio to authenticate your details and the dropdown box will populate with any phone numbers linked to your Twilio account.
Select your desired phone number that you wish messages to be sent from, and customise the SMS template.
Remember to include [IMAGE] in the template to insert the URL of the guests photo.