Setting your internet connection to a Metered Connection in Windows 10
Whilst the data usage from Booth Junkie is very small, even when uploading images, you may sometimes want to reduce the internet usage to avoid Windows from downloading more data than it needs to.
Open Settings by pressing the Start Button on your taskbar or keyboard, and select "Settings", or press windows key + i to directly open Settings.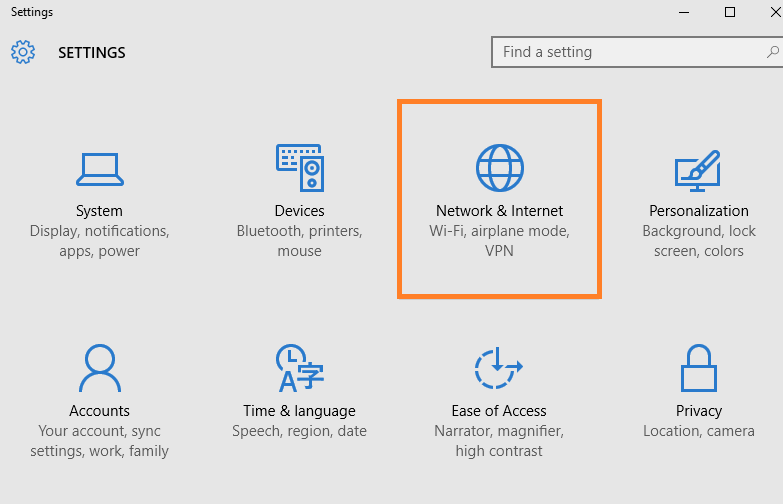 Select the "Network & Internet" option. In the Wi-Fi section, you can see the name of the network you are currently connected to.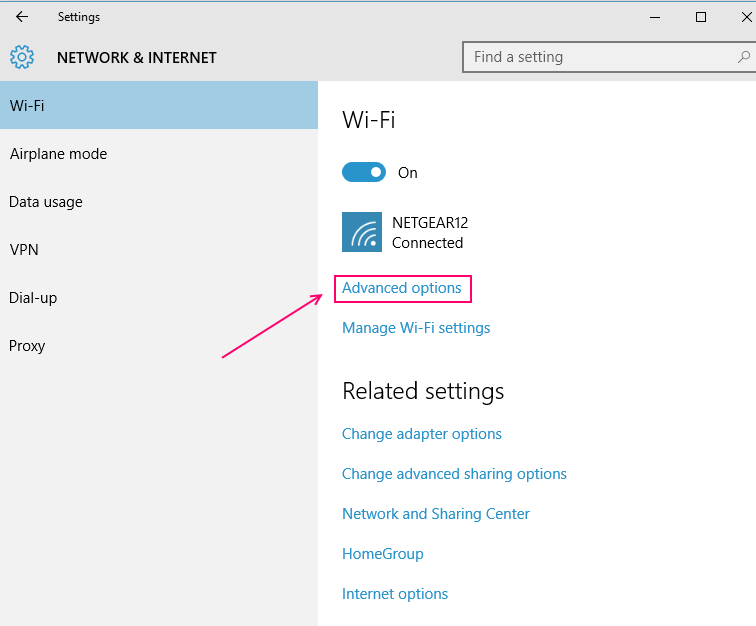 To change the current network to a "Metered Connection", click on "Advanced options" and then change the "Set as Metered Connection" to "ON".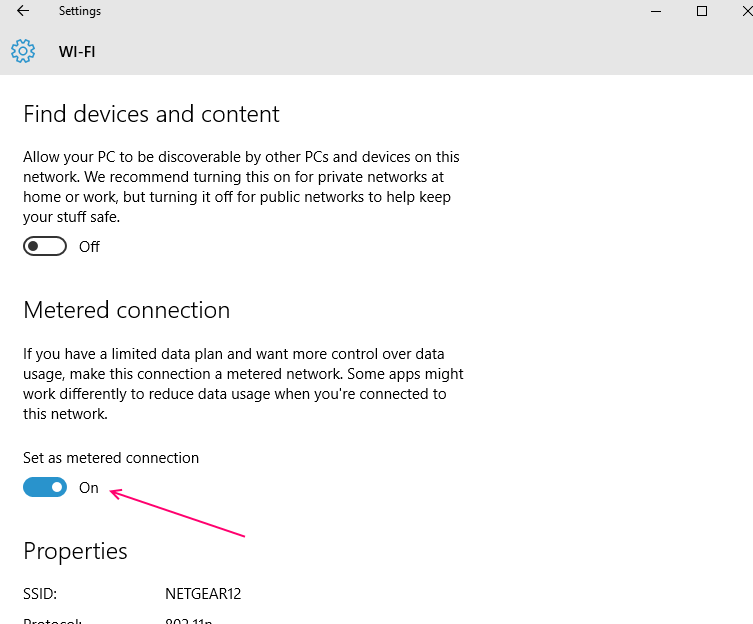 Now, the Wi-Fi network will work as Metered Connection.
Note:- If you want to disable it again, just turn it off again.
When you change your network settings from "Unlimited" to "Metered Connection", the following changes are made:
Deactivate automatic downloads of Windows Update.
No other update is installed other than the priority update. In this way, the user has more control over the updates that are necessary and unnecessary.
Deactivates downloading of apps update from Windows store.
The apps in Windows store won't be updated in the background until the user permits. Desktop apps shall remain ineffective from this feature.
Deactivates peer-to-peer uploading.
It stops in sharing files stored in one PC to the other PC on the internet.
Deactivates the feature of Live Tiles.
Synchronization of offline files is stopped. Companies like Dropbox, OneDrive allow the feature of synchronization over the cloud. Setting up a metered connection will attempt to disable this feature.