Booth Junkie takes pride in being the fastest growing DSLR Photo Booth software available on the market today.
We are continually listening to our users and adding new features to the software package and have an impeccable response time when making changes requested by our users.
We have compiled a guide to show how Booth Junkie stacks up against others using data obtained via testimonials and market surveys.
This comparison chart is for reference and should only be used as a guide.
How do we compare?
Green Screen Capabilities
Transform your booth or mirror into a teleportation device
Give your customers the ability to have a custom chromakey background
New greenscreen background images can be added with just a few clicks from within the software and most image formats are supported
Wanting something a bit special for an event? Have a look on our online catalog which contains all of the additional greenscreen background images that we offer
Coin Operation
Turn your booth into a stand alone money making machine
Coin operation can really help get the most out of your corporate bookings
By using a Coin Acceptor with Booth Junkie, you are able to transform your photo booth, selfie pod, or magic mirror into a fully automated 'Pay-Per-Print' or 'Pay-Per-Use' machine for your guests.
This allows you to install your booth standalone in a corporate or private venue and allow you to collect additional revenue from any spare booths that you have.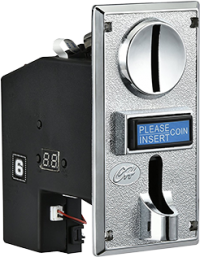 Feature Comparison
Online Cloud Gallery (Microsite)

Customizable screen & templates

Allow multiple people to sign

Print to multiple printers

Preview photo before signing

Drag & Drop screen layout

Supports major video formats

Send photo via SMS for FREE

Includes template updates

Includes animation updates
This table shows the results of a public survey carried out in 2019, asking which features are available by different photobooth operators on their chosen software. Some ammendments have been made at the request of the respective developers. If you have any updated data regarding this table, please forward it us via contact@boothjunkie.co.uk
Photo Filters
Allows you to choose from a selection of photo filters on your printouts, including Full Colour, Black & White, Sepia, or Negative effect. New effects are being added all the time
Improved Greenscreen
New greenscreen algorithm allows more precise removal of greenscreen background and ability to select between using greenscreen or bluescreen backgrounds
Better drawing functionality
Allows you to set custom colours to be used in the Drawing section when signing photos and supports different brush thicknesses
Better DSLR Camera Support
Support Canon DSLR & Webcams
Supports Canon DSLR's with no Live View function
Allows use of DSLR fully manual mode, P, AV, and TV whilst keeping Live View operational (if equipped)
Easier Page Layout Designs
Ability to drag elements into place when designing page layouts – no more having to change numbers in boxes and continuously tapping 'Update' to see the changes
More control over Workflows
Allows you to set animations to 'Random' and provides ability to connect and control external devices such as lights directly from your workflow (additional hardware may be required)
Backwards Compatible
Supports use of almost any video animations, including MP4 format, already purchased from other vendors and is backwards compatible with previous versions of the Magic Eye LED accessories
Coin Operation
Allow users to operate the photobooth on a fully automated 'pay per use' basis and supports pound sterling coins in denominations 50p, 10p, 20p, 50p, £1, £2 (including the new 12 sided £1 coin)