Is it possible to rapidly print another copy of a photo?
KB589
Yes! Booth Junkie has the option to allow the operator to print another copy of the last image printed.
It is possible to have a very dark, almost invisible, button displayed on the screen, which when pressed, will reprint the last photo taken.
Open the Admin Panel and in the Options tab, change the Reprint Button Position dropdown to the location you would like to display the button.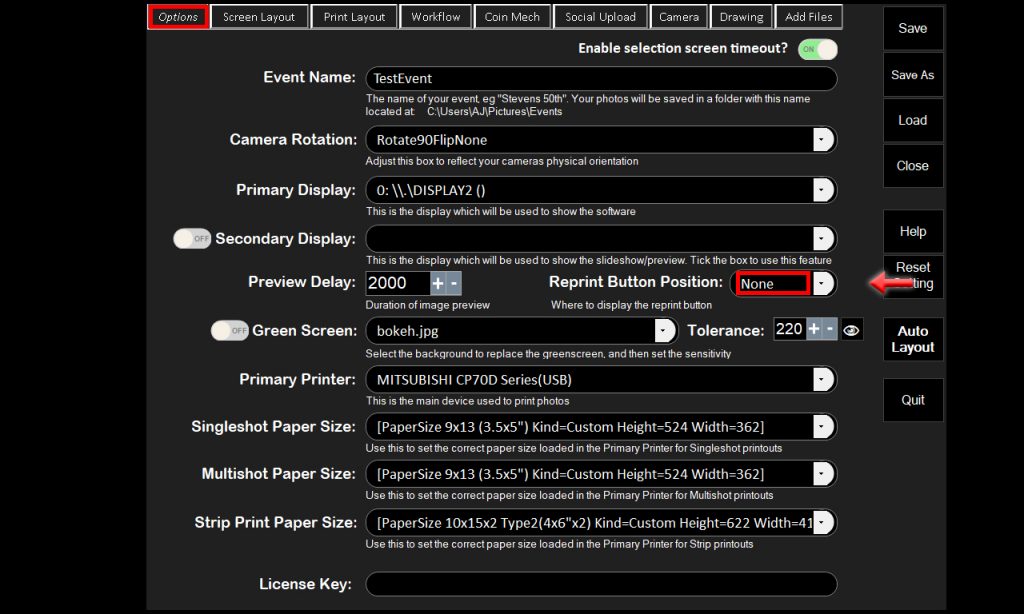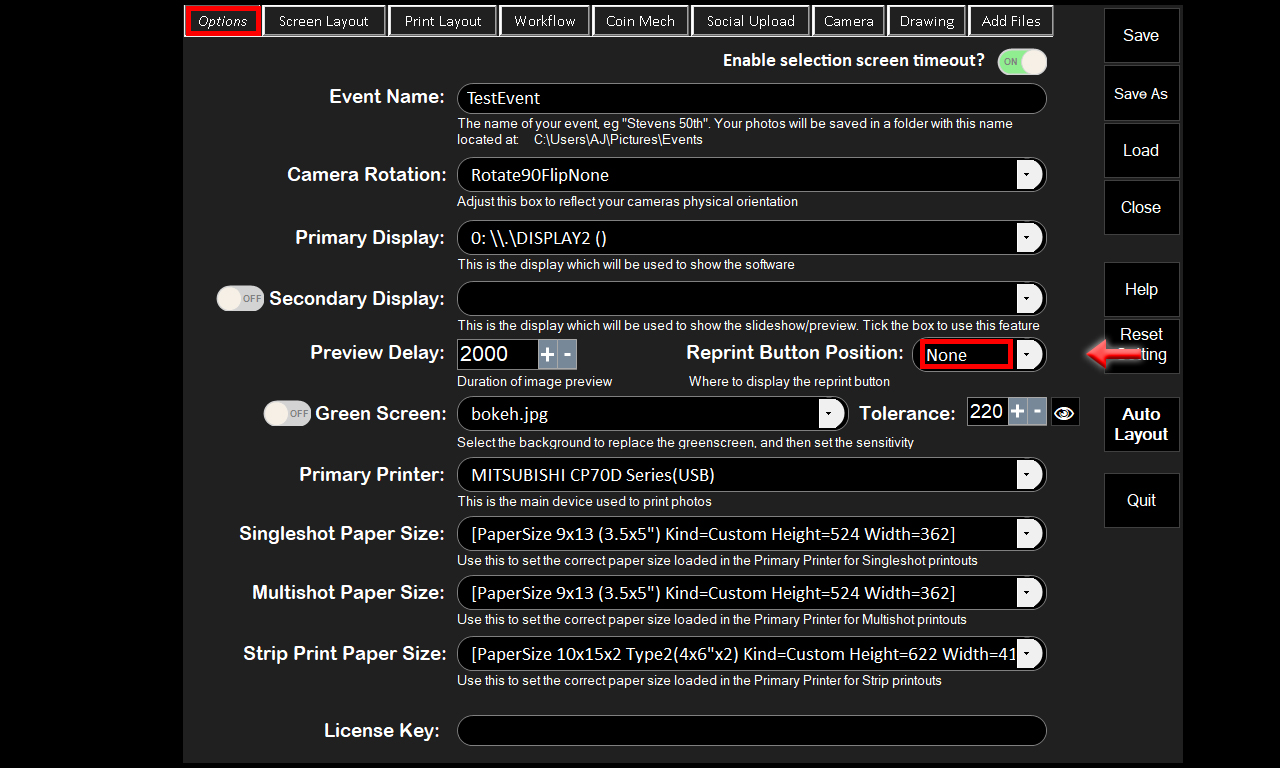 Do not forget to save your new settings