How do I upload photos to the online gallery (microsite)?
KB625
Booth Junkie is able to upload each photo taken, to an online gallery commonly known as a microsite, which is dedicated to each event.
It will also display a QR Code, which you can scan with a smart phone or tablet to allow quicker navigation to the unique URL in the text box.
To enable automatic uploads to the online gallery, first you must set a unique event name in the Options tab of the Admin Panel.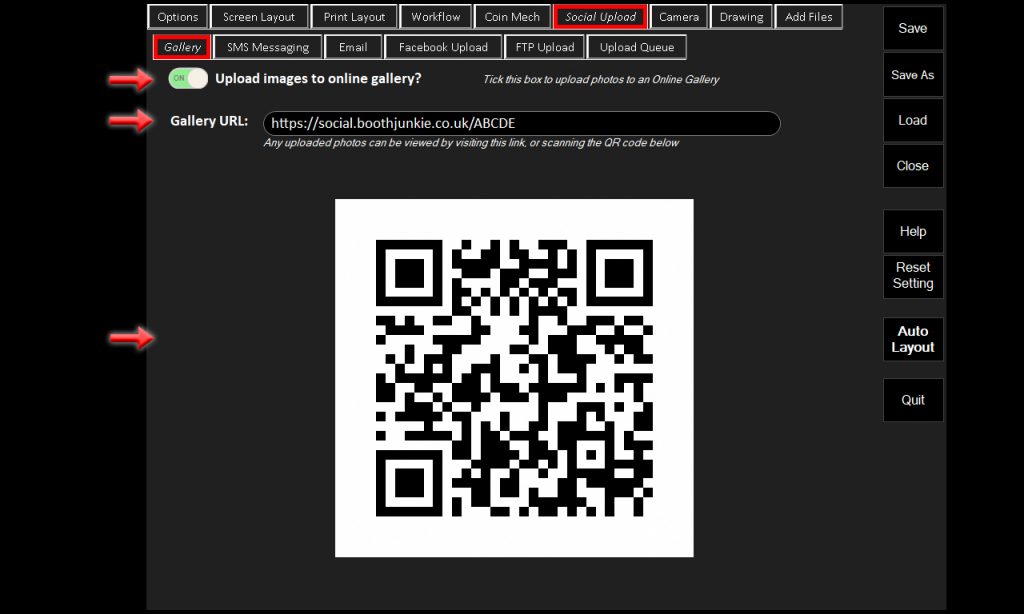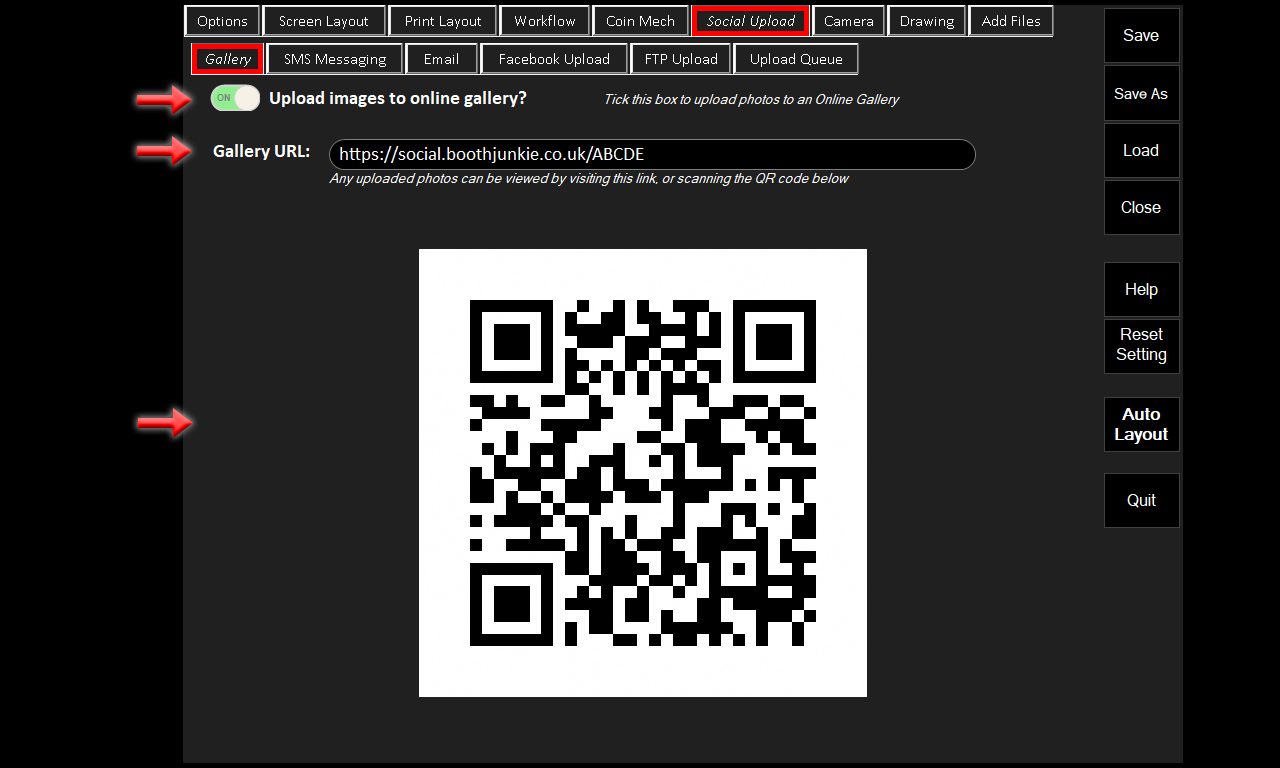 Once your event name has been set, navigate to the Social Upload tab, followed by the Gallery tab, and enable the green slider.
From here, the software will generate a unique link based on your licence key and event name, and display it in the Gallery URL box for you to copy.
You can also scan the generated QR Code with a smart phone or tablet to quickly navigate to the microsite.