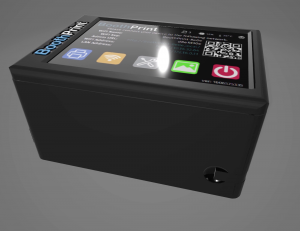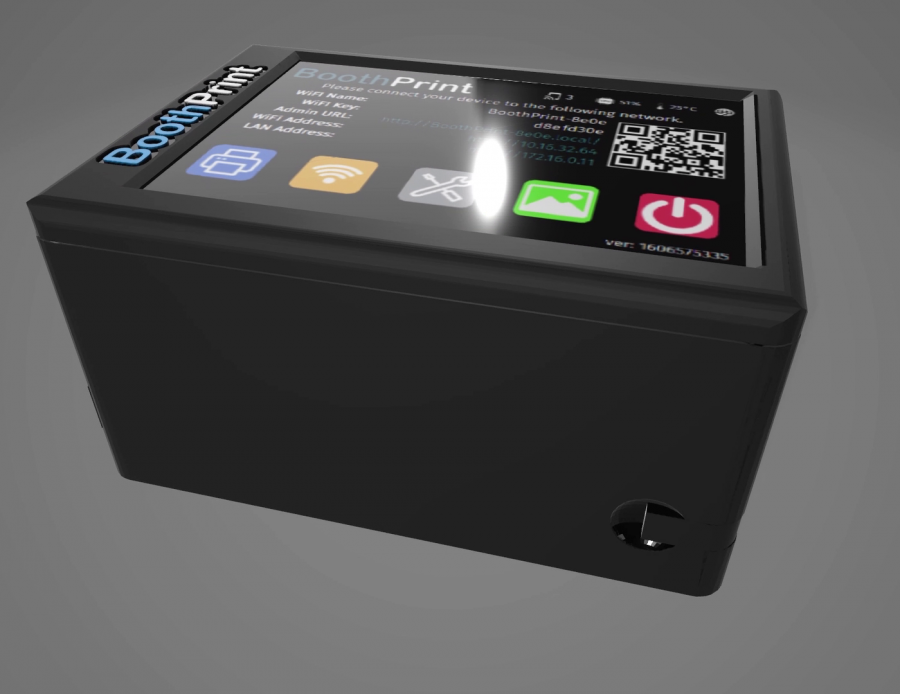 Much more than just a print server – The new Booth Print PRO is the next generation print server, designed for photobooths, iPads, Android devices, computers, and even a DSLR camera.
With an impressive footprint not much larger than a deck of playing cards, this nifty little device is small enough to fit in your pocket, yet powerful enough to run an entire photobooth event – even during the COVID-19 Coronavirus pandemic.
It features an impressive but discrete LCD touchscreen built in, allowing you to see exactly what the device is doing at any given time.
With a new WiFi engine built from the ground up, the Booth Print PRO will allow you to utilise either 2.4GHz or 5.0GHz spectrum, ensuring that WiFi coverage is never an issue at your event.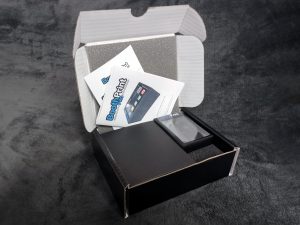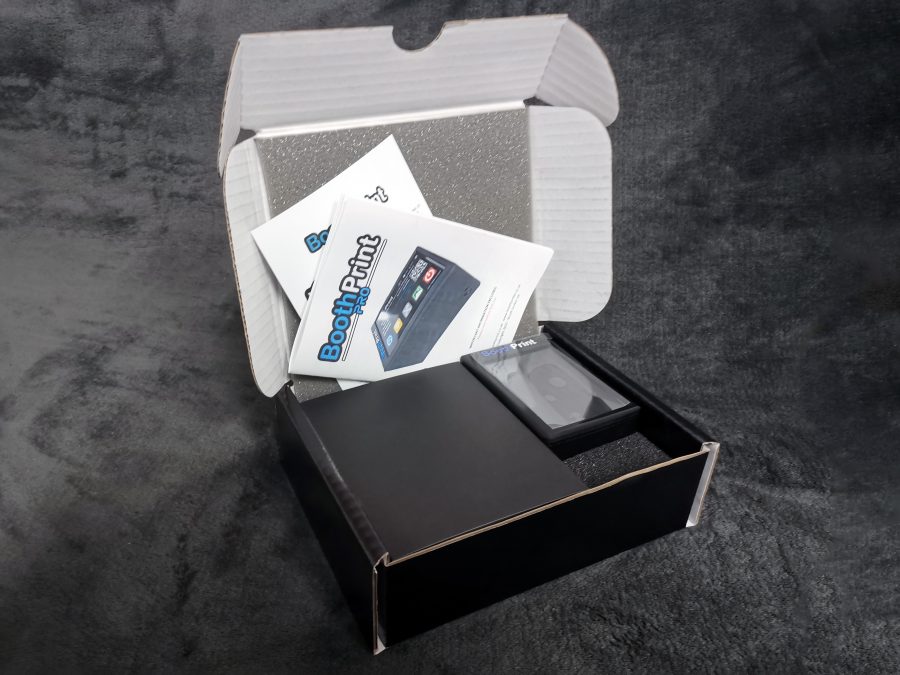 In addition to being able to print from almost any device, the Booth Print PRO will allow you take photo from a DSLR Camera and send it for instant printing at your event.
Want to offer more than just printing?
No problem – the Booth Print PRO effortlessly transforms any HDMI display or TV into an instant slideshow – showcasing all of your printed photos using smooth transitions and allowing the photos to be viewed in a much larger format around the entire venue.
Naturally, the Booth Print PRO still supports over 3,500 different printer models, and is able to be used with additional printers when printing from a Windows PC or Mac where supported, as well as being equipped with it's own fully branded storage case, lined with protective padding.
---
Features
Virtual Booth
The Virtual Booth feature allows guests at an event to use their own mobile or tablet devices as a personal photobooth to take live photos at the event.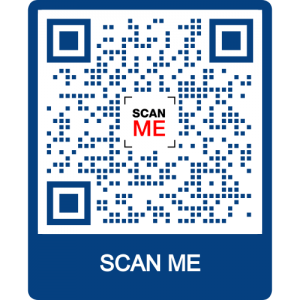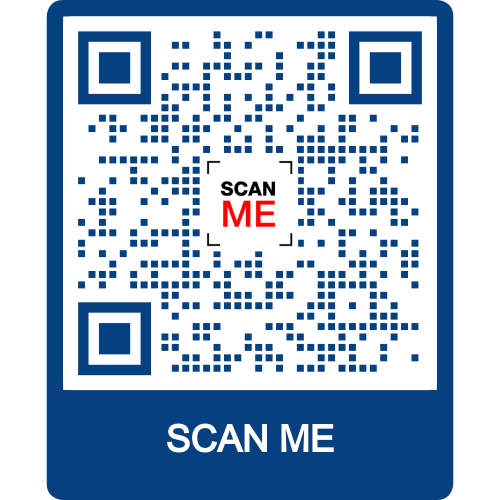 This allows for a contactless photobooth with very little overhead costs.
The Virtual Booth will show a series of animations on the users device, similar to a photobooth, and take their photo on their own device.
The Booth Print PRO then automatically applies the event template to the photos and prints them.
All that is required is for the customer to have an internet connection on their device.
This means that you do not need to physically be present at the event and the Booth Print PRO can be setup at your home/office location and still print the event photos in real time, allowing you to forward on the physical printouts after the event has concluded.
This would allow your clients to book a virtual photobooth with you, and use their own devices as their own personal photobooth.
Because of this, there would be no concerns over any COVID-19 \cross contamination as each user will be using their own device.
All photos can be printed in realtime (at your chosen location, such as home or office) so that you, your staff, your Booth Print PRO, and your equipment, do not need to attend the venue or event, which is perfect for any restrictions in place on who can/cannot attend a function due to any local  lockdown restrictions in place.
Once the event has concluded, you can collect all the printouts from your printer and post them on directly to your client, maybe inside a branded presentation book?
This provides a safe, contact free, virtual photo experience, with very little overheads for yourself.
Scan the QR Code here for a Live Demo (no photos will be printed, and no slideshow will be viewable in the demo)
---
Wireless DSLR connection compatible
The Booth Print PRO is capable of allowing you to take photos on a camera and automatically send them to the Booth Print PRO wirelessly to print and display as a slideshow on an external display such as a monitor, TV, or projector.
---
EXTENSIVE support for dye sub printers
Booth Print PRO has been designed purposely to work INSTANTLY with Dye Sublimation printers – an average of less than 7 seconds to print.
Just plug in your printer and job done – no need to mess with settings or look for obscure drivers.
---
Built in Hotspot mode
No need to rely on the venue's own WiFi system. Booth Print PRO offers its own built in WiFi hotspot so you never have to deal with unreliable WiFi again.
If you already have your own WiFi system or mobile hotspot, you can let the Booth Print PRO connect to that too!
---
Supports WIRED and WIRELESS printing from Apple iPad
The Booth Print PRO allows you to connect via ethernet via the RJ45 port to allow for wired printing, direct from the iPad.
---
Allows internet connection
Booth Print PRO allows you to print wirelessly whilst still keeping your internet connection active – no need for extra hardware or WiFi adaptors.
---
Super simple setup
Booth Print PRO offers the most simplest setup procedure available on the market.
Just point your camera at the QR Code and you're ready to go. No need to install drivers on the device – everything is automatic!
The Booth Print PRO is available for purchase now, and a special introductory launch price has been set.